Oct, 13, 2022
9:00 am – 5:00 pm CST

Virtual or in person in Houston, TX, USA.

BREAKOUT SESSIONS

LEARN & NETWORK
About the Event
A lot of hype and a lot of misunderstandings surround Digital Transformation. Some companies have shied away from embracing this evolution because they aren't sure where to begin or can't see a clear value proposition.

ISA's Third Annual Digital Transformation Conference takes a two-pronged approach to this problem. We are highlighting technological applications and the other focusing on adoption case studies. This live and online hybrid event offers participants a deep dive into the financial and organizational benefits of embracing automation technology. You can join us in person in Houston, TX, USA or virtually from anywhere in the world.

End-user experts will explain how digital twin, predictive analytics, and machine learning improved efficiency, reduced costs, and enhanced safety at their companies. Case studies will map out real-world applications of these transformative technologies and offer no-nonsense solutions for operational and manufacturing challenges you face every day.

Advances in automation technology are transforming the industrial landscape. Adoption doesn't have to be intimidating. Let our presenters show you how to identify the entry points that will best serve your business model. Don't fall behind the competition. Participate in ISA's live, interactive sessions. Meet the experts. Hear how they overcame technological and cultural obstacles to reap short-term benefits while setting the stage for a real digital transformation.
Agenda
Session Program

October 13, 2022 09:30
Keynote: The Future of Space isn't Human: How Automation will Create a Type One Civilization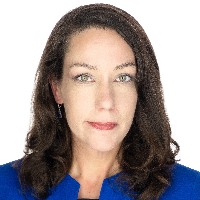 Meagan Crawford
Co-Founder and Managing Partner of SpaceFund
Meagan Crawford, co-founder and managing partner of SpaceFund will discuss how automation and digital transformation will fundamentally change the universe and how humans will harness these technological advances to create a prosperous, dynamic, and sustainable future for the whole solar system

October 13, 2022 10:15
Investing in Digital Transformation with the state of the 2022 Economy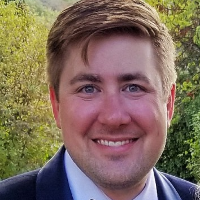 David Forsberg, CFA
Managing Partner, Ascent Energy Ventures

October 13, 2022 10:45
Abyss: Automated Corrosion Detection, Classification, And Mapping With Machine Learning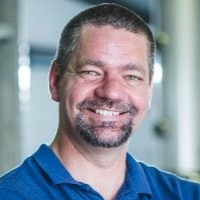 Eugene Kleyn
Regional Director, Abyss Solutions
A web-based asset integrity management system for remote visual inspection, damage class assessment, and maintenance planning

October 13, 2022 11:30
Barriers to Value in Digital Transformation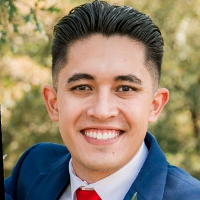 Teddy Huerta
Senior Solutions Head, Detect Technologies

October 13, 2022 12:15
Lunch and Learn
Sponsored by Emerson

October 13, 2022 13:00
Making Tech Acquisitions Profitable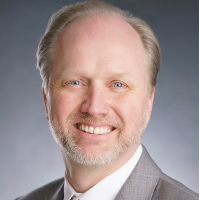 Dustin Beebe
Vice President of Performance Solutions, Emerson
In this presnetation Dustin will discuss challenges in Technology Acquisitions and steps to take in the direction of making them profitable.

October 13, 2022 13:45
Digital Transformation and the Role of Security (2022-10-13 13:45:00 CST)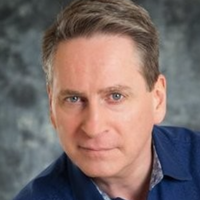 Chuck Enstall
Principal Solutions Architect, Amazon Web Services
This presentation will explore the role of cloud security for OT/IoT and automation and its intersection with supporting digital transformation.

October 13, 2022 14:30
Bridging Digitally the Environmental Gap for Medicines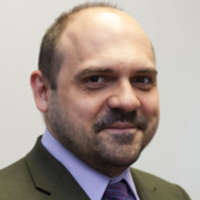 Josema Cavanillas
VP - Global Business Development Executive for Life Sciences Health & Life Science industry, ATOS
This speach addresses the need of keeping thorough control of medicines all along the transportation stages, in terms of temperature, pressure, oxygen level. If a tablet set breaks the prescribed environmental conditions, the tablet set must be withdrawn from consumption cycle. However, keeping control on that, preventing fraud, and even saving lives based on this, can be achieved thanks to Blockchain and other security technologies. We in Atos explain how, why, and what can be done to ensure secure and safe distribution of medicines.

October 13, 2022 15:15
Panel Discussion (In-Person Only): Challenges in Digital Transformation (2022-10-13 15:15:00 CST)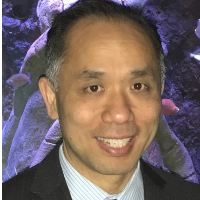 Ken Nguyen
Principal Portfolio Manager, Capital Projects, BP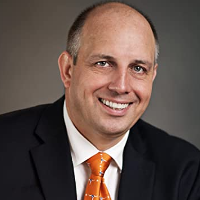 Steve Mustard
President and CEO, National Automation Inc.

October 13, 2022 15:45
HAPPY HOUR/NETWORKING
Sponsored by Emerson
Thank You to Our Sponsors